Status: In a Private Collection
Application: Indoor/Outdoor
Signed: KR2015
"There" is an abstract sculpture that is comprised of new materials, reclaimed materials and found objects, and it is reflective of my fascination with the origins of our existence. As advanced as we have become, mankind has yet to definitively answer some fairly simple questions like: "Where are we?" and "Where do we come from?" And despite this lack of knowledge, one thing is certain… the answers are out "there" where this piece directs our attention.
Although the piece can be pointed in any direction of space, I designed it to point towards Polaris (the "North Star"), the star that has guided mankind in navigating the northern hemisphere of our planet for millennia. The piece is made of 1/8″ weathering steel, welded together with with 309L stainless steel, using the tungsten inert gas welding (TIG) process, to help accent the seams of the piece.
The piece is adorned with stainless steel, "cosmically inspired" found objects. The items include: a sphere that represents the primary, dimensional structure of the Universe; two discs that represent the typical rotational, gravitational planes upon which celestial bodies move; and finally a shaft with smaller discs along it that progressively reduces its diameter to a focal that points "There," where the answers are. Anytime that I can represent the contemplation of the Universe and the origins of our existence in my art, I will.
The piece is suitable for indoor and outdoor applications and it measures 84″ tall, 17″ wide and 40″ deep. "There" would make a wonderful addition to any garden or yard and would work equally as well for many commercial and residential indoor applications.
There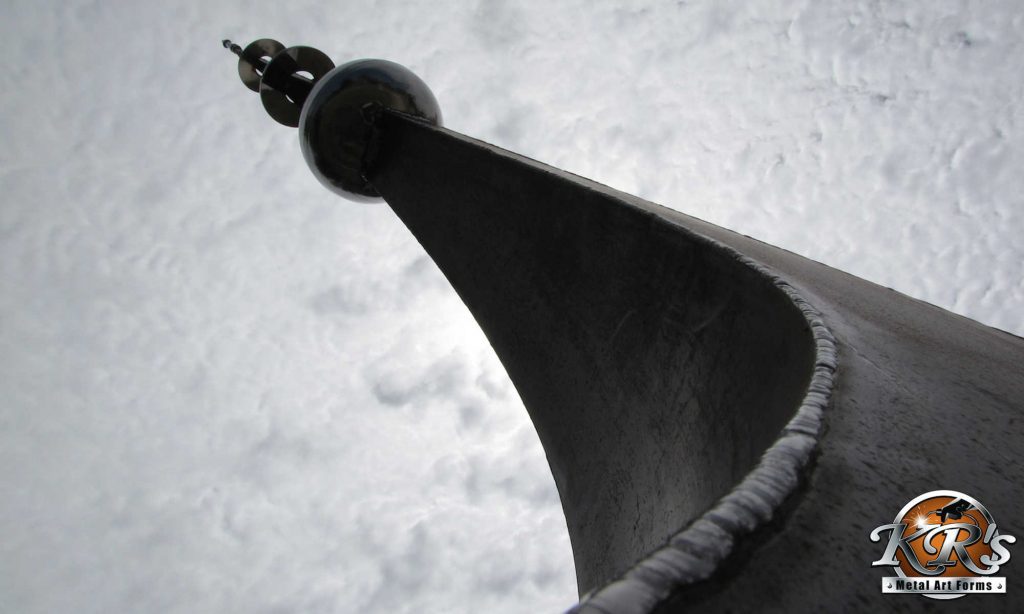 There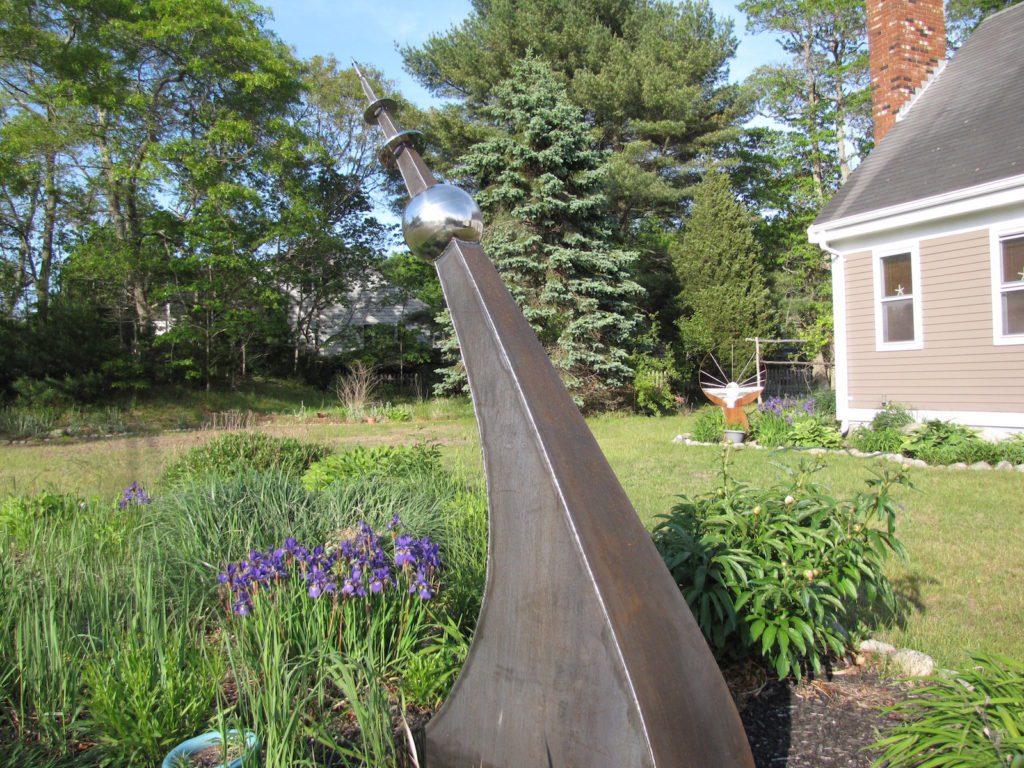 There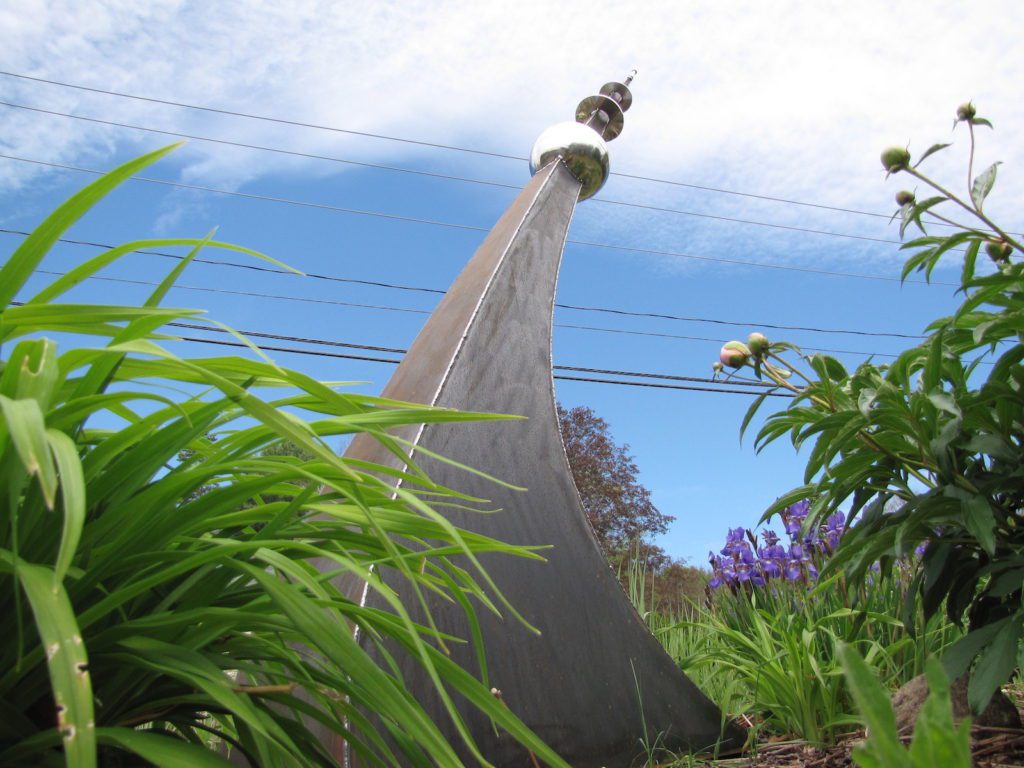 There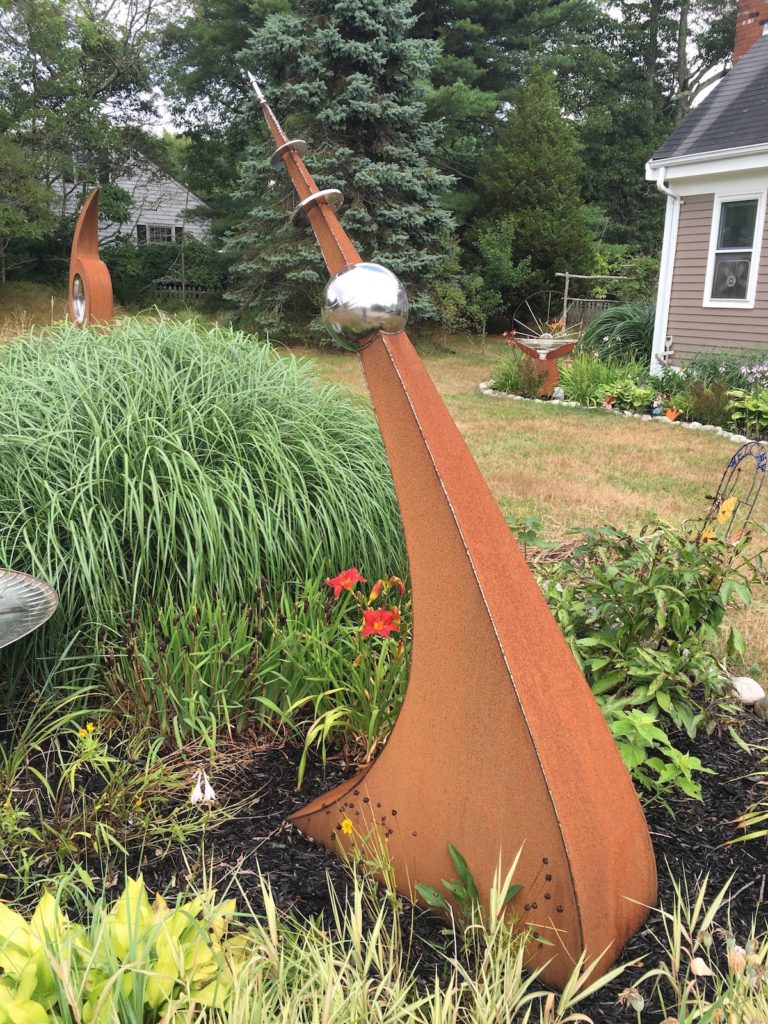 There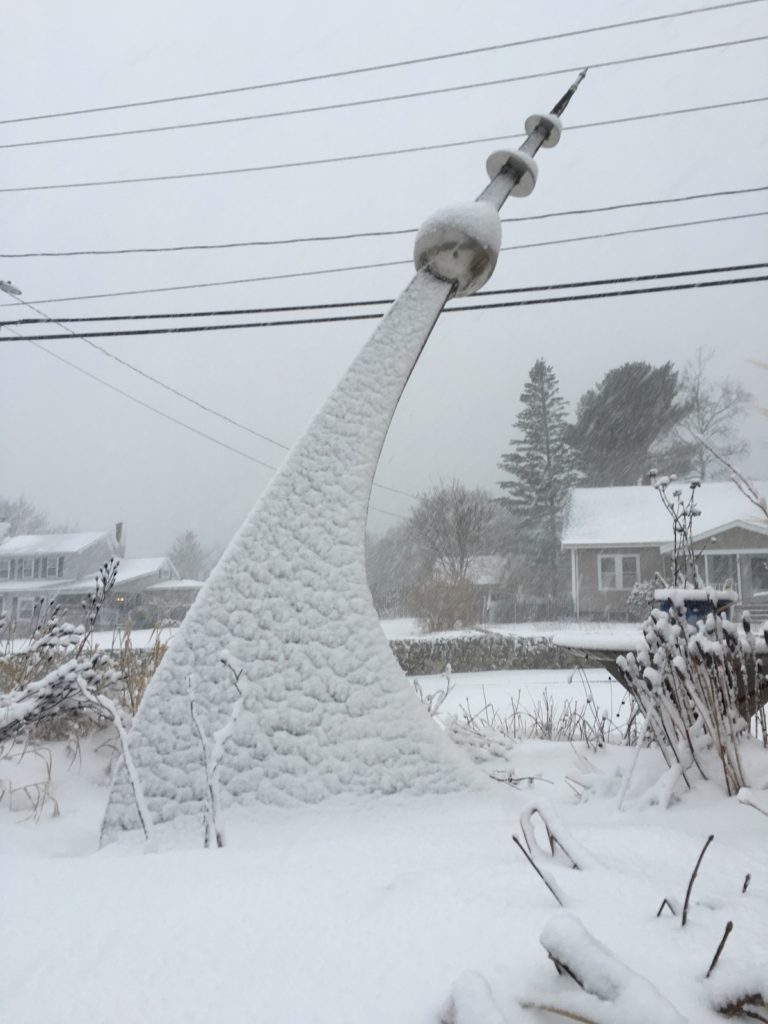 There