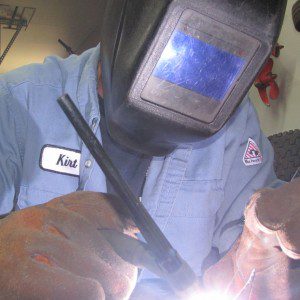 My artwork is the result of a life-long "pull" that has been drawing me in for as long as I can remember. I enjoy working with the different types of metals that exist, as each one has its own characteristics, compatibilities, vulnerabilities and patinations that similarly reflect (and can be used to represent) life.
My primary artistic focuses have been in large abstract and representative works that reflect my fascination with the origins of our existence, as well as representative works that typically reflect my love of coastal New England life.
I strive to primarily use reclaimed materials and I enjoy working with found items, weathering steel, stainless steel, copper and brass, continuously exploring the contrasting finishes I am able to attain with each. I also enjoy creating functional artworks in the forms of structural art, railings, furniture and lighting.
Equally as important to me as the artistic quality of the final piece, is the ability of the piece to withstand the test of time. Each piece that I create is structured from materials and processes that will ensure many decades of enjoyment.
Time passes quickly, however, behind my welding mask, as my sketches coalesce in my mind with a pile of steel on the ground… and my artwork is born. I enjoy the many peaceful hours that pass, behind the mask, manipulating nature's elements and doing what I love. It is my sincerest wish for for everyone to find something in life that provides a similarly rewarding experience.